The following post is from one of our volunteers Nicole, the adopting mother of Porter who was relinquished under the safe haven law 6 years ago.
I'm not a very competitive person.  I guess I have never been.  I've always been a better cheerleader than a competitor.  The type that is more passionate about supporting and helping from the sidelines than getting into the thick of the game.  But this, this is different.  This Non-Profit-of-the-Year Award has brought out the competitor in me.  I want to win this.  I'm hungry for it. I really need this win.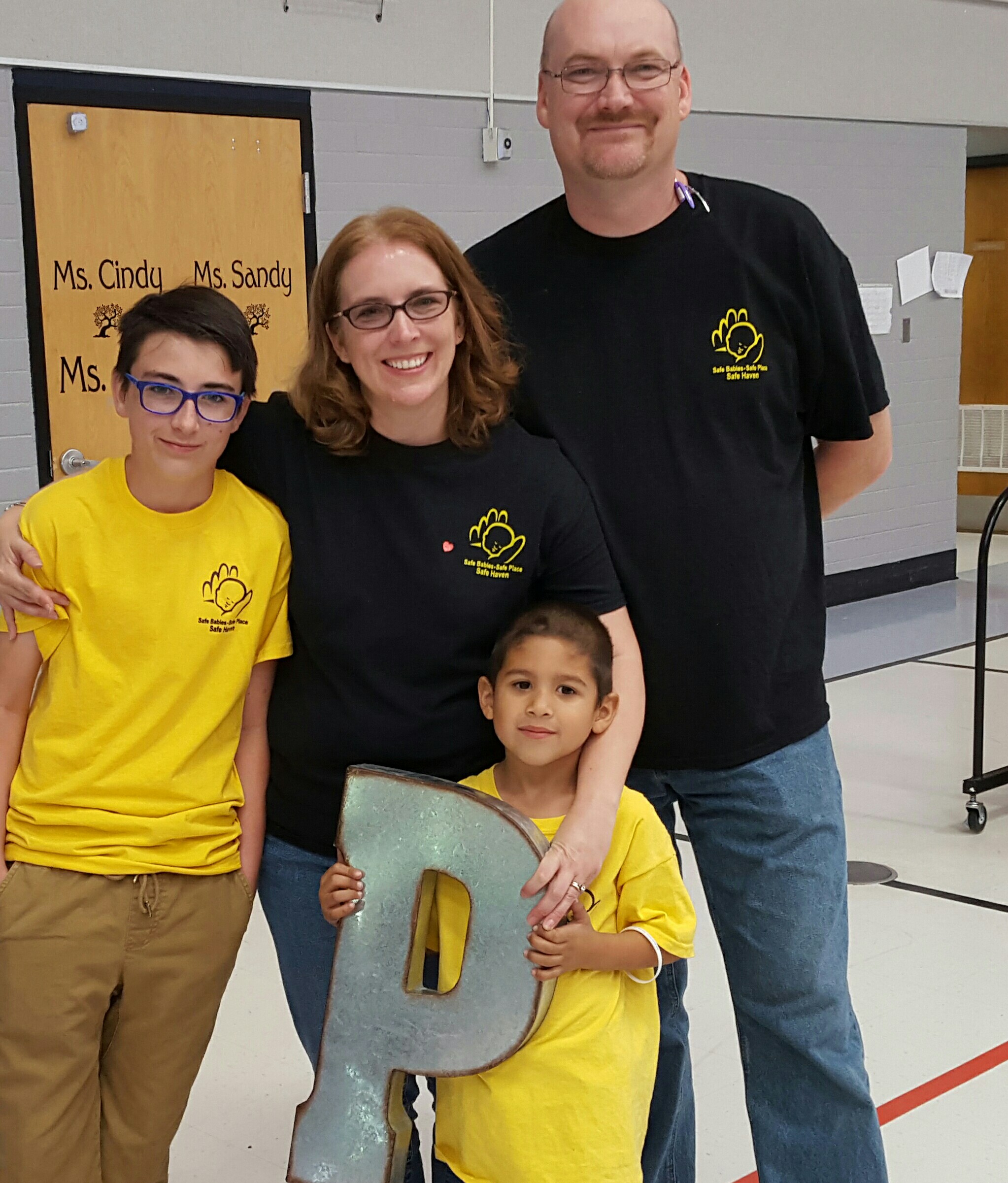 See, my family was forever blessed when we adopted a Safe Baby Haven baby years ago.  We are lucky that our son's birth mom chooses to surrender him to Safe Haven….rather than the unthinkable.  And since adopting him, we've tried to help the Safe Baby Haven Foundation as much as we can.  We've been happy to be one of their many cheerleaders, giving our time and energy when able.  But it's not for me or my family that I need this win.  We won the day our son joined our family.
I need to win this for:
Samantha, a young girl who was afraid of going to the hospital, also afraid of telling her parents she was about to have a baby.  She delivered in her second-story bathroom and threw the baby out of a window.  She lived blocks from a Mesa fire station that would have taken the baby, no questions asked.
Lindsey, currently imprisoned for killing her twin boys after giving birth in her parents' home.  On a TV interview, I saw the well-to-do college student tell the reporter that she felt that no one would help her and she didn't want her parents to find out that she got pregnant out of wedlock.
Diane, arrested after she gave birth in a toilet at her school.  Her baby survived, but Diane is a teenager who will be jailed for years because she was found guilty of attempted second-degree murder.
Baby Kathleen, a little girl named after the road she was found on in Phoenix.  The media focused on the search for her birth mother, charged with child abandonment, who left her on the front steps of a stranger's house.  Witnesses reported seeing a visibly bleeding and terrified woman running down the road.  If only she knew that she could relinquish her newborn safely and anonymously.  Instead, she risked both of their lives.
This, this and countless others.  This is the reason why I'm voting now.  This is the reason Safe Haven was created in the first place!!  And this is the reason I NEED you on my team.  Because we need more stories like my son's and less like these.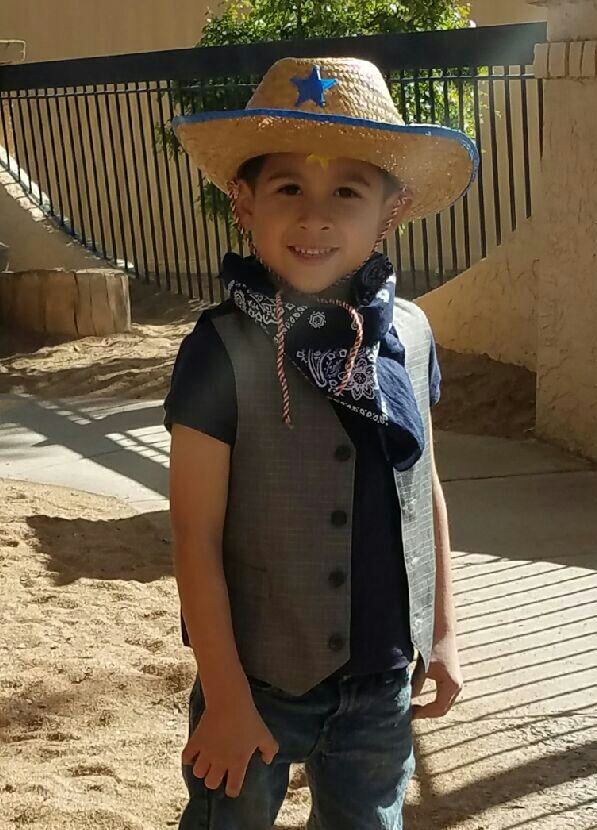 Safe Baby Haven became a law in Arizona in 2001 to protect both babies and mothers.  But unfortunately, the Foundation doesn't receive any federal or state funding.  Instead, it relies on dedicated volunteers to fundraise, educate and help others.  Since I've been with the Foundation, our amazing staff of volunteers has trained firefighters, hospital workers, crisis pregnancy centers, adoption agencies, social workers, high school teachers, and countless others about the Safe Haven law.  They've volunteered at health fairs, community events and anywhere that Safe Haven has been welcomed.  They've posted the famous yellow signs at Safe Haven locations.  They've manned a 24-hour hotline.  They've worked to educate the community with social media posts, informational websites and PSAs at movies theaters.  They've met with pastors, city council members, lawyers, judges, and the list goes on and on.  Their work is often behind-the-scenes and confidential.  If their job is successful, you'll never hear of it on the news.
But to be honest, they need more resources.  More signs, more posters, more billboards, more of everything!  The Non-Profit of the Year Award is given to the organization that gets the most votes.  The. Most. Votes.  The Winner gets a $100,000 media sponsor package.  Can you imagine how many more mothers we could reach with that?  How many more babies (like my son) would meet their forever families?
I don't know how my son's birth mother knew about Baby Safe Haven.  Was it a counselor who told her?  A teacher?  A nurse?  A friend?  A commercial?  A billboard?  An article in a magazine?  Somehow, someone told her that this was an option.  Or she read about it.  Or saw it online.  More birth mothers need to know about this option.  More birth mothers need us to get them this information.
So, I've had to go out of my comfort zone and ask others to help.  Because I need you to be on my team.  I need you to vote.  Your vote will help us educate more people, help more mothers, save more babies.  Your vote can help us WIN.   But, I don't just need you to vote….I'm also asking you to ask others to vote.  Because we need a bigger team to win this.  A win for us means more happy endings.  It means more education.  More outreach.  More lives changed.  And more stories like my son's.
Since the voting started, I've met new neighbors by asking them to vote.   I also asked the bank clerk to vote.  And the vet.  They don't know my story.  I just handed them a card (see below) and said, "Please vote for this organization to win the Non-Profit of the Year Award".  I also left a card with the tip at the restaurant and with my kid's coaches.  What an outreach this has already been!  More people educated just from us asking them to vote!
A natural competitor I am not.  But this cheerleader is now stepping up to the plate.  And I WILL ask people to vote.  EVERY. SINGLE. DAY.  Winning this for me isn't about the title of Non-Profit of the Year.  It's about the impact it'll allow us to have.  It's about helping people that I will most likely never meet or ever be thanked for.  Every news story showing a baby found abandoned somewhere tugs at my heart—what could I have done to help save this baby?  I don't always have time to volunteer as much as I would like to –but this, this I can do.  So thanks for being on my team.  Having your support means everything to me.  Now team, let's get out there and WIN THIS!  Let's make the next Safe Haven headline read "Non-Profit Winner of the Year"!!